Hi hotgluers!
Welcome to our monthly hotglue melt - we have got some awesome updates to share!
Product Updates 🚀
Real-time Job Triggers ⚡
We have officially launched support for real-time triggers for several integrations, including: Salesforce, HubSpot, and Shopify. Triggers allow you to automatically run sync jobs when something happens in a source system. For example, as soon as a new contact is created in HubSpot or Salesforce, hotglue will receive a webhook on your behalf, and trigger a job.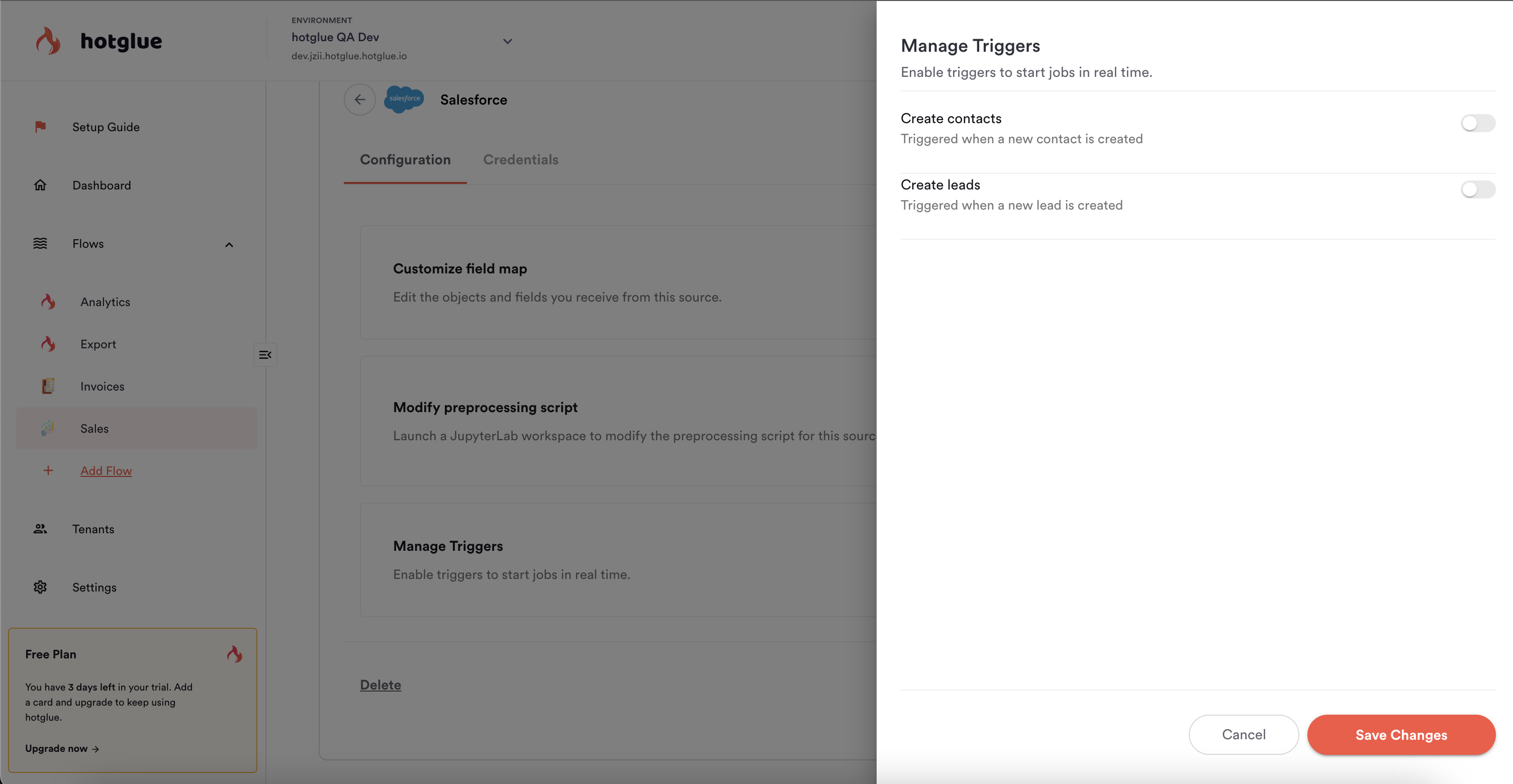 We are rapidly expanding support based on demand – let us know if there are any you are interested in!
Mapping in the Widget 🔌
We have added support for allowing tenants to do simple mappings of their data in the widget. This works for both source flows, where you want tenants to map to your own data schema (for example, a tenant could map a custom Salesforce object to your Contact schema), and for target flows, where you want tenants to map their data in your product to a target.
To learn more or try this beta feature, reach out to us at hello@hotglue.xyz. Public documentation is coming soon!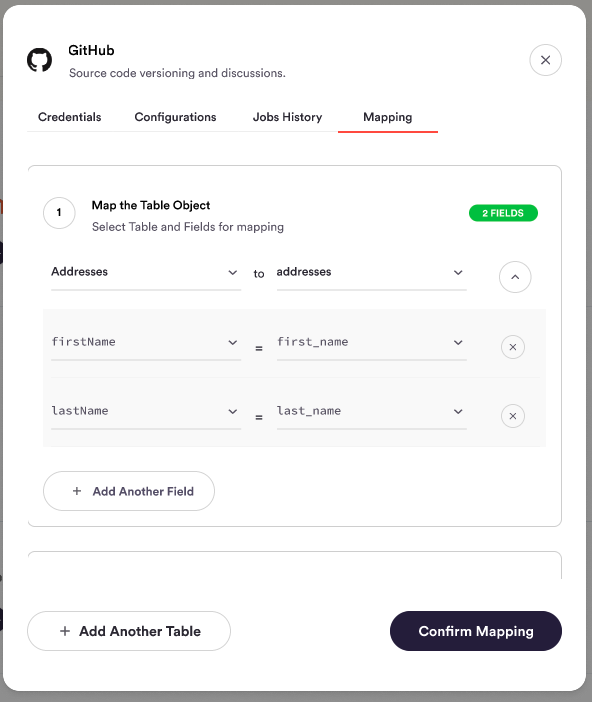 Detailed Job Metrics 📊
While sync jobs run, hotglue will automatically track the number of records collected for every stream in real time. This allows you to have more visibility into a particular sync and its progress! This data is also made available via the API. See a sample below:

New integrations ⚙️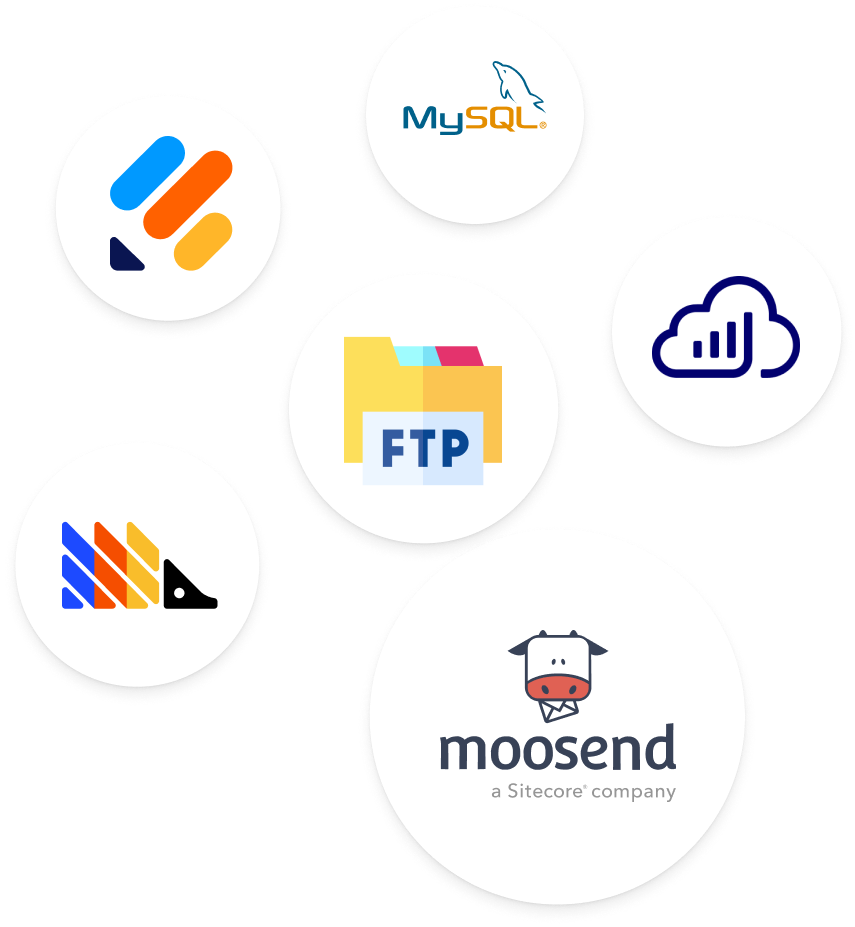 In September, our integrations team added new taps for FTP, MooSend, PostHog, MySQL, Jotform, and Sellsy. Additionally, we added new unified schema targets for MooSend, WooCommerce, ActiveCampaign, Sage Intacct, and Dynamics 365 Business Central.
We also released improvements to the following connectors:
Taps: HubSpot, NetSuite, Dynamics 365 Business Central, QuickBooks
Targets: BigQuery, NetSuite
New features and improvements 🔨
Outside of our awesome redesign, the team made several improvements including:
Updated job metric graphs in environment dashboard. New graphs show failing jobs, record counts, and more!

Added new setup guide for new users, which includes videos and guides explaining hotglue concepts. You can always launch the setup guide via the Environment Settings.

Launched new landing pages describing our unified schema features!

Also updated footer to include more categories from our integrations library

Added ability to Clone Flows to other environments

Added ability to store a "snapshot" of reference data required for targets to optimize their runtime. Currently available for target NetSuite, and will be coming to other targets soon!

Updated notification emails for improved look & feel

Job failure alerts will now include summary error messages to provide more information

Added option to allow tenants to trigger full sync jobs in the widget

Updated JupyterLab connections to use SSL

Made source catalog available during ETL runtime

General bug fixes and stability improvements
Next up 📈
Here are some things to look forward to in the next updates:
Option to use Unified Schemas directly inside hotglue
Ability to connect multiple accounts from the same integration (for example, allow tenants to connect multiple Shopify stores in the widget)
Support for OAuth 1 integrations
If you have anything you would like hotglue to focus on in the near future, you can send us suggestions at hello@hotglue.xyz.
See you next month! 👋